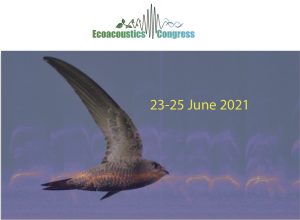 The Ecoacoustics Congress is a three day  conference organised by the International Society of Ecoacoustics (ISE) and the Urbino University. The aim of the 2021 congress is to bring together scientists, natural resource managers, industry and artists to explore the ways that sound can deepen our understanding of the environment. Ecoacoustics operates in all types of terrestrial and aquatic ecosystems extending the scope of acoustics and bioacoustics.
 4 plenary presentations and 67 communications will be shared  with 330  attendees coming from every part of the world.
The full program and the abstracts can be downloaded at this link. Information and details can be accessed through the Congress website.