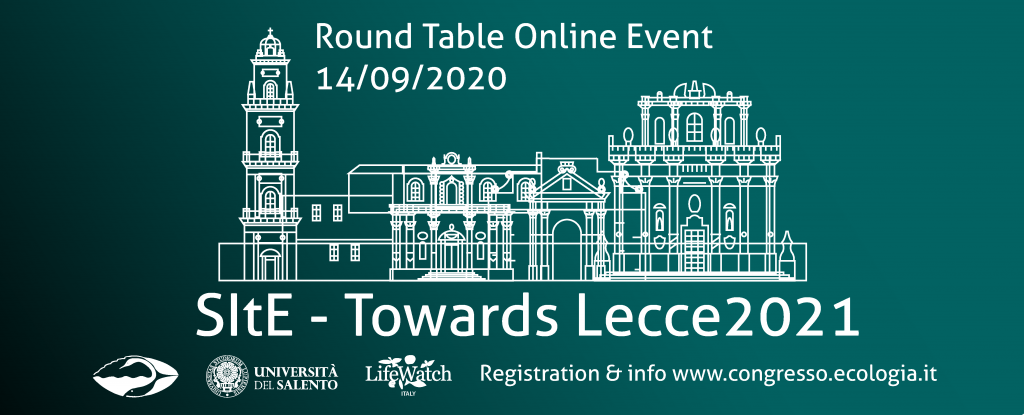 (read this news in Italian)
Due to the restrictions imposed by the COVID-19 epidemics, the Congress of the Italian Society of Ecology scheduled in Lecce from 14 to 18 September 2020 has been postponed to next year and will be held in Lecce from 13 to 17 September 2021.
The Organizing Committee, with the support of LifeWatch Italia and the Ecology Laboratory of the University of Salento, has chosen to propose to SItE members and interested parties an online Round Table Day "SItE – Towards Lecce 2021", on the occasion of the Ecology Day, September 14, 2020.
Many colleagues, national and international, will speak in different sessions and will discuss topics of particular importance for the scientific and social debate such as climate change, sustainable landscape management, health and ecosystem services, risk assessment and management.
Participation to the Round Tables is free and open to all, with the aim to involve not only the scientific community but also policy makers, environmental managers, students and citizens.
Registration is mandatory and is available on the website https://www.congresso.ecologia.it
The provisional program Programma provvisorio (in update) is available at https://www.congresso.ecologia.it/round-tables/